Health Service Board
The Health Services Act 2016 was enacted on 1 July 2016 to establish the State's Health Services as separate, board-governed statutory authorities.
The SMHS Board is legally responsible and accountable for the oversight of SMHS hospitals and health services and is chaired by Adjunct Associate Professor Robyn Collins.
Board statement on a First Nations Voice to Parliament
As leaders of a health service provider, the Board of the South Metropolitan Health Service takes seriously our responsibility to undertake meaningful action on behalf of our Aboriginal patients and colleagues.
The Board of the South Metropolitan Health Service endorses the Uluru Statement from the Heart and offers support in the referendum to recognise our First Nations people in the Constitution through an Aboriginal and Torres Strait Islander Voice.
We respect the referendum process, and our organisation will seek to contribute positively by supporting informed public debate.
Statements
SMHS Board membership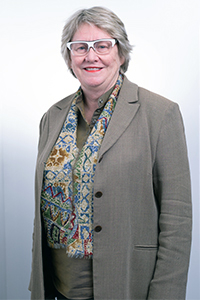 Adjunct Associate Professor Robyn Collins Board Chair
RN RM B.App Sc MAICD
Adjunct Associate Professor Robyn Collins is a committed and highly successful health service executive and board member with an extensive career in a broad range of governance, strategic, operational and financial management environments.
Professor Collins is currently a Board member of Rosewood Aged Care and Curtin University Medical School Advisory Board. Until early June 2019 Professor Collins was the inaugural WA State Manager of the Australian Health Practitioner Regulation Agency (WA). Professor Collins was the Acting Chair of the SMHS Governing Council for two years.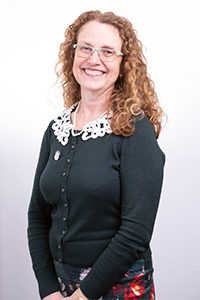 Ms Kim Gibson Deputy Board Chair
B.App.Sci (Physio) MA Public Sector Leadership FACHSM GAICD
Ms Gibson's career in health spans 30 years across clinical practice, clinical education, health professional regulation, health reform, health service management and governance both in Australia and overseas.
Former Chair of the Clinical Senate of WA, Ms Gibson is passionate about health service improvement through clinician and consumer engagement.
An experienced board member, she is Chair of the Physiotherapy Board of Australia.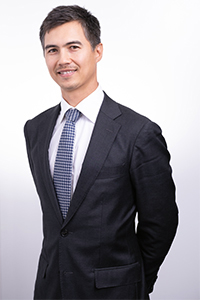 Dr Ryan Atkinson
MBBS BMedSc FRACGP
Dr Ryan Atkinson is a general practitioner with the Broome Regional Aboriginal Medical Service, delivering clinical services to Aboriginal communities in Broome.
He is also completing his Master of Business Administration with the Melbourne Business School.
Dr Atkinson has a strong commitment to Aboriginal health and completed his postgraduate training in Aboriginal medical services in the Kimberley region.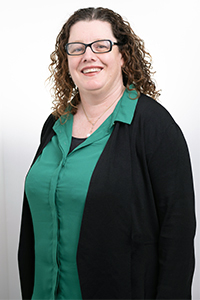 Dr Amanda Boudville
MBBS, FRACP
Dr Amanda Boudville is Head of Aged Care and Rehabilitation at St John of God Midland Public and Private Hospital and is an experienced geriatrician and stroke physician. She has worked across various public and private health systems for more than two decades.
Dr Boudville is a Federal Councillor of the Australian and New Zealand Society for Geriatric Medicine.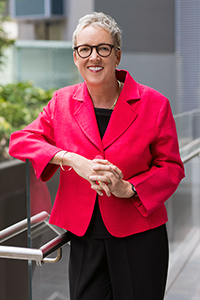 Ms Karen Brown
Ms Karen Brown brings experience in senior commercial, business directorship and strategic communications, having worked at the very highest levels of politics, media and business. Ms Brown has experience across multiple industries including property, education, health, resources, agriculture and science. Raised in regional WA, she witnessed first-hand the importance of access to quality health services for people from all walks of life.
Ms Brown is a current board member for The Royal Flying Doctor Service, the Pinnacle Foundation and Edge Employment Solutions and is Non-Executive Chair of Cannings Purple. She has served as Chief of Staff and Deputy Editor at The West Australian and WA Editor at The Australian. She went on to work at both the State and Federal level of politics, serving as a senior media and policy advisor, and Chief of Staff to the Leader of the Government in the Senate and Federal Minister for Tertiary Education, Skills, Science and Research.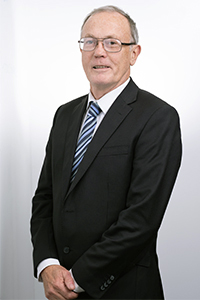 Mr Julian Henderson
B.Eng MBA
Mr Julian Henderson is a highly qualified senior executive with wide-ranging experience within the public and private sectors.
He has a breadth of experience in diverse areas including strategic planning, policy development, project development, project management, operations and general administration.
Mr Henderson was a member of the North Metropolitan Health Service Governing Council.
Ms Sue Le Souef
BA(Hons) MA, B Juris, LLB
Ms Sue Le Souef has extensive experience in health-related fields including nursing and health law.
As a senior legal officer at the Department of Health her work included medical negligence, coronial inquiries and freedom of information.
She played a prominent role in the introduction of legislation for Advance Health Directives and Enduring Power of Attorney in WA. At the State Solicitor's Office, Sue worked as a senior solicitor in civil litigation including defending public hospitals in medical negligence.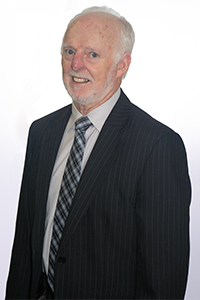 Mr Colin Murphy
PSM, BCom, FCPA, FCA, FIPAA, GAICD
Mr Colin Murphy was the former and 18th Auditor General for WA. His career has included senior executive finance and administrative roles across a range of state and commonwealth government departments.
Mr Murphy serves on a number of boards and committees including ChemCentre WA, the Accounting Professional and Ethical Standards Board, Winja Wajarri Barna Ltd, and the Winston Churchill Memorial Trust Australia.
In 2021/22, he served as a Commissioner with the Perth Casino Royal Commission and has recently been appointed as a Commissioner with the Gaming and Wagering Commission WA. Mr Murphy was awarded a Public Service Medal in the Australia Day Honours 2010.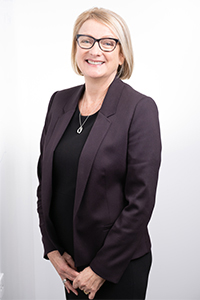 Ms Yvonne Parnell
GAICD, GradCertDis, MCHSM
Ms Yvonne Parnell is a Chief Executive Officer within the community sector assisting people with disabilities and their families overcome significant life challenges. She previously held senior executive management and leadership roles in the corporate sector.
Ms Parnell has a longstanding and wide-ranging involvement as a consumer representative in health and health research both in WA and nationally since 2003.
She is a past member of the North Metropolitan Health Service Governing Council and has served on a large number of health and research related committees, steering and reference groups.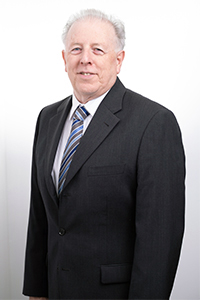 Mr Liam Roche
B.Bus
Mr Liam Roche is an experienced business leader and board member who retired from the role of Chief Operating Officer of Seven West Media (WA) following a 40-year career in the media and manufacturing industry.
Mr Roche currently serves as Chair of the Perth Eye Foundation, Deputy Chair of Crime Stoppers WA, a member of the Western Australia Board of the Medical Board of Australia, a Non-Executive Director for Multiple Sclerosis Society of Western Australia and an adviser to the Murdoch University Emerging Leaders Program. He has an extensive background in management and governance and is currently teaching the next generation of business leaders at university.
Board to Ward program
This program provides Board members an opportunity to understand what good quality care looks and feels like from the patient, carer and staff member perspectives. It also presents opportunities to increase consumer and staff confidence as part of a continuous improvement journey.
Read the: