Medical careers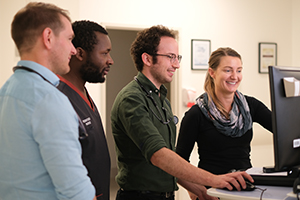 Across our hospitals we offer a comprehensive range of adult and paediatric clinical services, including the State adult burns unit, the State rehabilitation service and comprehensive cancer services.
Doctors of all levels employed at SMHS have access to some of the newest medical technologies available, excellent educational and skill development, and opportunities and experiences that can't be found anywhere else in Western Australia.
Why not make the move to WA?
Western Australia is a diverse, inclusive and modern society, and moving to WA can be a great choice for your career and your family.